The pandemic has had some unforeseen consequences, not the least of which is that, as we have all been working from home and having Zoom meetings, everyone here in the Bay Area has become much more conscious of our appearance.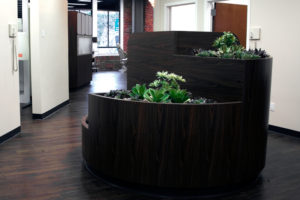 All this being close-up on camera has made many people acutely aware of their age, and it has resulted in a tremendous boom in the sale of makeup and cosmetics – for both men and women.
There we all were – six, eight, ten of us, or more, in a Zoom meeting – and we suddenly thought "Wow! I didn't realize he/she was as old as that!" And then the next morning, as you were looking in the mirror for a shave or to put the makeup on, you realized that "Oh, I hadn't noticed those wrinkles around my eyes. Oh, dear me! Now what?"
Well, the sad fact is that we all get older. Furthermore, there is nothing that we can do about it. Time passes.
We Can't Change The Fact, But We CAN Change The Appearance
However, while we can't change the fact of aging, we most certainly can do something about the appearance of aging. And if you are starting to return to the office in the Financial District, you might want to consider a facelift near Downtown San Francisco. All those fine lines and wrinkles, the sagging skin under the chin, the drooping cheeks, and more, that you didn't realize that you were suffering from, can be altered beyond compare with a facelift near Downtown San Francisco at Visage Medspa & Facial Plastic Surgery Center in Sacramento Street in the Financial District.
We provide a range of different procedures to deal with any sort of aging problems. Everyone is different, and what is the correct procedure for one person may not be right for another. So, for example, if you are suffering from a loss of fullness in the face and a lack of elasticity, the right answer could well be a liquid lift. This involves the use of injectables such as Botox, Juvederm, and more, which will lift and volumize, tighten and smooth out the skin. These procedures are very quick and simple and can have an almost instant and dramatic effect on your overall facial appearance.
Perhaps you have sagging skin, excess fat, and lack of muscle around the neck. In this case, the most appropriate procedure might be the Visage Neck Lift which can solve all these problems at a stroke.
If you need a facelift near Downtown San Francisco, or any other sort of procedure, our Dr. Alex Rabinovich is happy to provide you with an initial consultation when he can assess your problem, provide the perfect solution, and answer all your questions. Click on the Contact link above to make an appointment.