During the aging process, we lose fullness in our face and elasticity, resulting in a sunken of "deflated" look. Today, the new thinking in plastic surgery is to replace volume in the face, not just pull it tighter. One of the options to replace volume in a non-invasive way is have what is known as a "Liquid Facelift." A Liquid Facelift involves the use of injectible fillers to gently lift and contour the face. These fillers are injected into and underneath the skin to smooth, lift, volumize and tighten the skin while transforming the look of the face. Dermal Fillers reduce wrinkles, creases and improve the overall texture of the skin. A Liquid Facelift is a highly effective and minimally invasive alternative to surgical facial rejuvenation.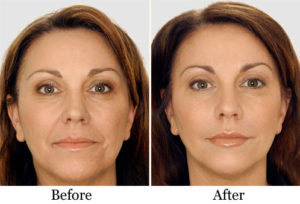 Dr. Rabinovich is a highly specialized facial cosmetic surgeon whose sub-specialty is facelift and necklift surgery. Dr. Rabinovich does not perform general body plastic surgery. He is a board certified facial cosmetic surgeon with extensive training in this particular region. He is one of only a handful of surgeons with this sub-specialty in San Francisco.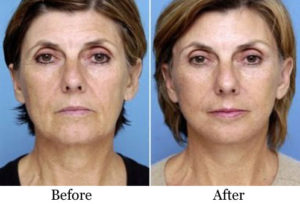 Still have questions? To find out more about the Visage Facelift procedure, please call us today at (415) 935-3223 or use the contact form to schedule your no-obligation consultation. Dr. Rabinovich will address your questions and concerns. Visit our office to discuss your options for achieving a natural and more youthful appearance.