Every moment of every day, sadly, you are aging. By the time you've read this sentence, you are just a moment older. We won't get very philosophical or religious here, but scientifically your skin is aging. Can you reverse it?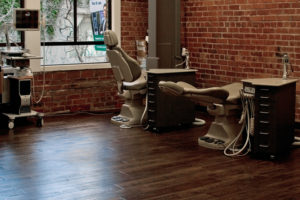 Well the answer is yes and no. You cannot reverse the actual process of aging because time passes, and as it does, you get older.
BUT, you can reverse the appearance of aging with a facelift here in our San Francisco office, which we can provide at Visage Medspa & Facial Plastic Surgery Center here in San Francisco. Our Dr. Alex Rabinovich has developed the Visage Facelift by modifying established techniques for facelift surgery and combining them in order to obtain the best result for patients, with the least surgery and downtime.
As we get older, we can develop sagging and loose skin, muscles become droopy, and we can develop fat. This may be exacerbated by eating the wrong things and stopping taking exercise. Gravity doesn't help, either. Spending too much time in the sun also has an effect and can lead to wrinkles developing. The combination of all these things leads to an appearance which can make you look a lot older than you actually are.
Look At A Photo Of Yourself 20 Years Ago
Go take a look at a photo of yourself when you were 20 years younger. Or even 30 years younger. See that fine glowing skin? No wrinkles there. No sagging skin around the neck or under the jaw. And with our Visage San Francisco facelift you can restore that youthful look once more.
Our facelift takes about two hours and it can usually be performed under local anesthetic or twilight sedation here in our state-of-the-art office in the Financial District. There will be some swelling and bruising after the surgery, but this usually subsides fairly quickly, with most patients returning to work within a couple of weeks.
Dr. Rabinovich uses the Visage San Francisco Facelift to lift the sagging muscles around the neck, cheeks, and jowls and produce a youthful look that is natural and doesn't have the "tight" skin look of older procedures. This is because it deals with the deeper tissue, going under the muscle and sliding it back upwards into the position it was when you were much younger. In other words, reversing what gravity has managed to achieve. It results in less bruising and swelling, and the scars heal better and faster because there is no tension on the skin and the superficial layers. It results in a look which is softer and more natural without any tightness.
For more information or to arrange a consultation with Dr. Rabinovich, call the office on (415) 935-3223 or email info@doctorrabinovich.com.