If you are suffering from the effects of aging and you don't like what you see in the mirror in the mornings, then if it is any consolation, you are by no means alone. Aging affects every last one of us, but the sad thing is that it can affect the look and appearance of one person a lot more than the next.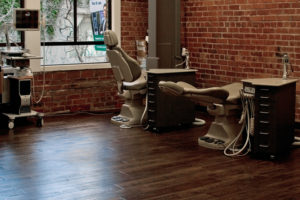 Maybe it is in our genetic code, or maybe it is our lifestyle. Then again, maybe it is a combination of both. Or maybe it's because you live or work in San Francisco – seeing as this is a very "youth-oriented" city, you might feel old (even at 35 or 40!).
Many people when younger spent far too much time in the sun. That isn't your fault, because nobody really told us that we shouldn't be lying on the beach all day soaking up those ultra-violet rays. That is because we simply didn't know. The boffins that we had at the time hadn't yet worked out that it wasn't a good thing to do. OK, so today we know differently, but it's a bit late to tell us that now. It may help the younger generation. Then again it may not, because it's fun to sit in the sun, isn't it! So what?
Maybe we didn't take as much exercise as we should because – well, hey, it's fun to sit in the sun, and exercise is hard! Especially when you have a sunny day here in San Francisco, people tend to want to get out and soak up the sun (even if sunshine isn't truly good for your skin).
We Wake Up One Morning And Realize That We Look Older Than We Are
Whatever the reason, the simple fact is that many of us wake up one morning and realize that we look older than we actually are, and that is no fun at all. We all want to look our best, and looking our best doesn't include wrinkles, frown lines, sagging jaws, crow's feet, and all that stuff.
Well today we also have an answer for all that, and it means looking for facelift specialists in San Francisco. And not just any facelift specialists in San Francisco, but to be more specific, Visage Medspa & Plastic Surgery Center.
Here you will find our Dr. Alex Rabinovich who is an outstanding facial and cosmetic surgeon, and he can restore your face to it's youthful looks once more. Yes, that's right. You can do away with all that sagging skin around your neck, the wrinkles on your forehead, the crow's feet, and all the rest of it, and look 10, 20, or even more years younger than your real age.
Let's face it, we all want to look our best at all times, and that is not just San Franciscans but people who live in San Mateo, Palo Alto, Burlingame, Redwood City, Daly City, and more. It's well worth the trip over to SF to see our facelift specialists in San Francisco and get those youthful looks back again.