There are several terms used in conjunction with cosmetic surgery, and among them is a San Francisco plastic surgeon. But why is he, or she, called a plastic surgeon? They don't use any plastic.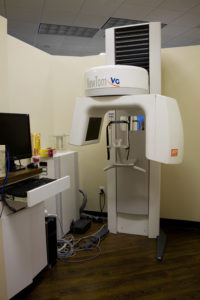 Truth to tell, a plastic surgeon is so called because it is after the Greek word "plastike" which means the art of modelling or sculpting. In fact, The term "plastic surgery" goes back over 200 years to 1818. This is when German doctor Carl Ferdinand von Graefe coined it to describe the process of doctors who moulded or reshaped body tissues.
What most people today don't understand is that any physician or medical doctor can call themselves a "cosmetic surgeon". But they cannot call themselves a "San Francisco plastic surgeon" unless they have actually completed a plastic surgery residency or fellowship training program. The fact is that for a doctor to call themselves a cosmetic surgeon they do not need to have any training in plastic surgery or formal training in surgery of any kind for that matter. All they need is to be an M.D!
At Visage Medspa & Facial Plastic Surgery Center, our Dr. Alex Rabinovich is a highly qualified San Francisco plastic surgeon, having followed a fellowship at Georgetown University / Posnick Center for Facial Plastic Surgery as a part of his years of training. While there he had the chance to work with some of the world's leading surgeons in the field of facial plastic surgery, oculoplastic surgery, and craniofacial surgery, from Georgetown and Johns Hopkins Universities.
The Visage Rapid Recovery Facelift
Not only that but Dr. Rabinovich has developed his own updated style of facial plastic surgery which is known as the Visage Rapid Recovery Facelift. As we get older, the skin on our neck and face begins to sag and droop, and the muscles lose tone. This can result in loose skin under the chin, fat pouches, and wrinkles which can be caused by sitting in the sun for too long when we were younger.
The Visage Rapid Recovery Facelift has been developed to lift those sagging muscles and restore them to their rightful position where they were when you were younger. It is different from older techniques because it goes deeper under the muscle and slides it upwards. It puts the incision line behind the ear. Because there is no tension on the superficial layers and skin, it produces less bruising and swelling.
The Visage Rapid Recovery Facelift produces a much softer and more natural look without the tightness along the jawline that is evident with older procedures. It also means that the recovery time is shorter, with most patients returning to work within a couple of weeks.